Attention Online Marketers and Businesses
"Discover how we doubled our targeted visitors to our site using Pinterest with these strategies"
Would you like to position your online marketing or business for a whole new level of success while dominating the latest and most effective Pinterest marketing techniques in just a few hours? This step-by-step Pinterest training system is going to take you by the hand and show you how to safely skyrocket your business online presence in the shortest time ever.
Position your online or offline business over the newest, hottest and most powerful source of social traffic in the shortest time possible.
Quickly and safely grow a huge army of potential clients or customers 100% targeted to your business.
Productively interact with your new and existing clients or customers in order to scale your business to a whole new level of success.
Read on as I reveal how you can quickly become a Pinterest expert and easily tap into this ON-FIRE social networking business site to skyrocket your business.
  Date: 31 August 2015 From: Lisa Devereaux Hi there fellow Internet marketers and business owners, Nowadays, the success of your online or offline business depends not only on the quality of traffic to your website, but largely on the social recognition and interaction your business gets, and that is a hard fact. You could be claiming to have the best business, product or service, but… …if you don't give the right social impression, your business will fail!
Do you really want to get the most out of the newest and hottest social site (Pinterest) and don't know when or how do it?
Are you struggling to find a proven and trusted training system about Pinterest (including the latest updates)?
Do you already have an important amount of Pinterest followers and don't know what to do with them so you don't start losing them or even get your account shut down?
There are a lot of important facts that have been known by people since Pinterest started.  Let me show you just a few  that will dramatically impact your business in a matter of days: According to extensive research, it has been discovered that: …90% of consumers trust  recommendations while only 14% trust  advertisements! Erik Qualman, American author of Socialnomics, and others like him, has opened our eyes and helped us understand the great power of social media in the 21st century. He has stated that socialnomics means, "Word of mouth on digital steroids." Considering that people trust recommendations more than advertisements, we really need to be aware that the right information needs to be in that viral word of mouth power while they are going through-out the web sharing it with everyone. Mr. Qualman has taught that the ROI of social media is that your business will still exist in 5 years.  In reality, we don't have a choice as to whether we do social media; the question is how well we do it.  Because certainly: …if we don't do it right, we could do some really bad harm to our business that will last forever!
Discover The Secret Businesses Have To Attract Traffic and Sales For Free. This Strategy Is Used By The Fortune 500 Companies and You Can Too (No Matter What Your Product Is)
The Secret is Pinterest.
Take a Look at Just Some of My Recent Results…
of how I was able to double our targeted visitors from 48% to 98% to our site using Pinterest with these strategies. Just knowing some key information on how Pinterest works and how is differs from other social media sites plus the EASE of getting eyeballs on your pins make a difference.
BUT I didn't always get it.
Perhaps you are a busy marketer trying to run a business or blog and the idea of paying attention to one more social media platform seems an impossible task when you just don't "get it".
Or are you a business that opened an account on Pinterest but never went back to your dormant account ever again?
I was once just like you. Once upon a time I opened a Pinterest account. I knew it was a source of traffic generation for blogging but had trouble understanding how I could use Pinterest for Business.
In the past when I was renovating my house I started a few boards on images that inspired me for kitchen and bathroom renovations…
Then as a mother to twins I loved to pin images of twins and multiples and articles of parenting twins…
Then when I got engaged, I started to search and save pins of weddings to plan my dream beach wedding with colour combinations of orange and blue. But that was where my experience to Pinterest stopped…
You see the first user experience of Pinterest is "Aspirational"
Did you know most of the 70,000,000 users are pinning images that they aspire for or have a strong desire for? That could be travel, to exotic places they want to go, fashion they want to wear, beautiful inspired homes and gourmet recipes they want to try. So wouldn't be awesome if your job as a business is to inspire a Pinterest user? I can show you how to tell a story with visual media to make it "aspirational" and desirable for a Pinterest User to Pin, Like and Comment.
HERE ARE SOME MIND-BOGGLING STATS ABOUT THOSE POWERFUL PINBOARDS
It does need to be hard to leverage these Statistics and that is a bit social Media Strategy. Pincredible Marketing is build around Strategy and I will show you how.
Pinterest is driving more referral traffic to websites and blogs than Twitter, YouTube, Linkedin, and Google+ combined.
Pinterest accounts for 25% of retail referral traffic online
More than 70 million people are signed up for Pinterest accounts, and 20% of those users have purchased something they've seen on Pinterest (that's 1 in 5)!
Pinterest is now the third largest social media site
Pinterest buyers spend more money, more often, and on more items than any of the other top 5 social media sites
Buyers from Pinterest spend an average of $179 per order, the highest amount of any social site and twice the average of Facebook buyers.
Despite its rapid adoption, I often hear, "I don't get Pinterest," or "It's only useful when planning a wedding."
I hear you, and I felt the same way. But let me tell you something.
Finally, you don´t have to worry anymore about wasting your time.  You don't have to worry anymore about old and ineffective Pinterest marketing strategies still being taught on the Web that may actually shut down your Pinterest account no matter how many followers you have. My very-easy-to-follow steps are more than enough to get you where you really want to be using the incredibly-viral power of Pinterest.  Our latest creation will give you exactly what you need in order to reach all of your online business expectations of success. Yes, now you will have the power to strongly and safely position your business on Pinterest and apply the latest and most effective techniques in just minutes!
RIDICULOUSLY SIMPLE
Pinterest is ridiculously simple, and it can make a big impact on your business. I'm not saying this for the sake of jumping on the bandwagon. It's not "just another social media site." This one is different. Pinterest is doing a great job of driving traffic, leads, and sales.
MARKETING POTENTIAL
You know there is marketing potential with Pinterest so I am here to help you learn how to approach it and market your small business to success. Based on the information I've shared with you, what business wouldn't want to participate in the Pinterest phenomenon?
FREEDOM TO SHOWCASE
The secret behind Pinterest working for your business is getting content to be shared quickly and frequently. This will help in moving a consumer from browser to purchaser.
Within the next year, would you like to see yourself …
Building an online community of influence and raving fans?
More income generated from targeting customers from Pinterest to your website?
Become an Authority online in your target market or industry?
Enjoying discovering and engaging with new followers and like-minded people?
Achieving your goals set for your business?
Did you answer 'Yes' to any of the above?
If you said 'YES' to one or all of the above 5 questions, keep reading because the strategies could be accessible within just a short time, as long as you are willing to take action now.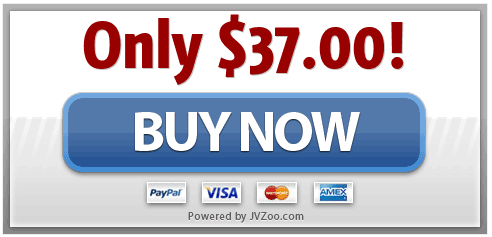 Register today for the Pincredible Marketing online course ONLY if you answered yes to the above 5 questions AND only if you are really committed to this because, the steps you are going to take are strategic and deliberate actions towards your success with online marketing for any business you chose.
30 Strategic Modules of Step-by Step Training
You will receive 30 video training modules divided into 5 sections on how to assess your Business objectives today and how to reach your goals as part of the social media strategic plan we do together using Pinterest. Each module has a detailed transcript and you can save notes to refer to later.
Market Niche Case Studies
A Portfolio of Niche Case Studies where I compare what businesses across industries are doing well and not so well on Pinterest. These growing number of case studies include the following industries: Etsy, Food Bloggers, Lifestyle Bloggers, Travel and Local Businesses.
Bonus Expert Interviews
4 Bonus Interviews with Pinterest Experts. Discover what 4 things each of these Pinterest Experts have in common. In each interview we will share live case studies of how businesses are exploding on Pinterest, the strategies to use Promoted Pins, how to etsy businesses success with Pinterest and much more!
EXCLUSIVE BONUS
Discover what 4 things each of these Pinterest Experts have in common. In each interview we will share live case studies of how businesses are exploding on Pinterest, the strategies to use Promoted Pins, how to etsy businesses success with Pinterest and much more!
COMBINATION
Lessons will be a combination of videos, e-book PDFs, worksheets, and audio files. The coursework is self-paced and you can complete the course at any time.
PRIVATE ACCESS
You'll get access to a private, password-protected class pagewhere you'll find all the lessons, handouts, worksheets, checklists, and other helpful resources.
LIFETIME ACCESS
You'll have 
lifetime access to the course materials.
Each lesson will end with an action plan for you, so you know exactly what to do next.
PRINCREDIBLE COMMUNITY
You'll also have access to a private Pincredible Facebook community where you can network with other entrepreneurs and business owners (and get answers to any questions that come up during the program).
Market Niche Case Studies
A Portfolio of Niche Case Studies where I compare what businesses across industries are doing well and not so well on Pinterest. These growing number of case studies include the following industries: Etsy, Food Bloggers, Lifestyle Bloggers, Travel and Local Businesses.
Pincredible Marketing is divided into 4 Key Modules
Pinterest Foundations
Module 1 Here we share the core parts of a Pinterest Social Media strategy and to find out if Pinterest is a good fit for your business (Shhh trust me your business is) and how we determine what audience you are trying to reach.
WHERE ARE YOU NOW?
Module 2 All about where you are now on Pinterest. Lets get down to foundations of making sure your Pinterest account has been set up correctly for traffic, optimised, Pinterest etiquette and how to do a regular Pinterest Audit. This section alone increased traffic to my blog by 20% within a couple of weeks.
WHERE ARE YOU GOING?
Module 3 As part of any social media strategy we dive into where you are going? What are your objectives for social media? Here we share how to use Pinterest to research your market, profile potential customers, and profile your competitors and recommendation on where to find relevant people to follow.
HOW WILL YOU GET THERE?
Module 4
How will be achieving your objectives? These are the fun how to strategies that really differentiate you from other businesses on Pinterest. Here are 20 tutorials on how to get more engagement using tools, increase your following fast, understanding analytics, group board strategies, Pinterest messaging, utlising Rich Pins and how to create high quality images.
Bonus! Members will also receive new Lessons so you will be assured strategies remain up-to-date.
Lisa Devereaux is always one for ideas and inspiration. Commencing a career in business it wasn't until she jumped online in 2008 to see how to target the coveted ideal customer that she suddenly had to learn a whole lot of new skills that weren't taught in her Masters degree she had graduated from, the year before.
Lisa has a passion that drives her to provide excellence in digital marketing, blogging and provide exceptional value for the readers and followers. Lisa has become more than a mom and blogger, she's now a mompreneur and a full-time business entrepreneur! Her mission is to guide small businesses into the premiere on the internet!
She is a big believer in taking massive action for turning your idea and dreams in reality. This year Lisa launches Pincredible Marketing with the latest strategies for digital marketers.
Pincredible Marketing was created for you and your business even if it's just a fledging idea to show you the real benefit this free social media platform can do for you. Are you ready for Pincredible Success? If so, reach out and join her today.
Endorsements from Awesome Internet Marketing 7 Figure Earners
Chris Record
Product Developer of Dark Post Profits 2.0
Jody Jelas
Online Entrepreneur, Author and Creator of the BOOM! Formula
The Price is Increasing Act Now!
Get Pincredible Marketing Right Now
Access to 30 of High Quality Training Videos
$249 Value
Market Niche Case Studies
$129 Value
Access to 4 BONUS Interviews by Industry Top Pinterest Experts
$99 Value
Access to a Community of like-minded Entrepreneurs online
$100 Value
BONUS PINTEREST EXPERT INTERVIEWS
Vincent Ng
President at MCNG Marketing
Vincent is the Author of "Pinterest to Profits with Pintalysis," 199 page ebook that offers a step by step guideline on how to make the most out of Pinterest for small business owners, that discusses in detail about how the world of Pinterest search works. Delivers a Podcast: Pictures to Profits, Guest Blogger to Social Media Examiner, Top Dog Social Media, Tailwind, Hello Society, and Oh So Pinteresting and Regular Guest Speaker with recent speaking at the 2015 Social Media Marketing World.
Renae Christine
Owner By Renae Christine
With kids in tow, Renae Christine built a six figure stationery company from home and is now teaching others how to do the same. Renae Christine has helped tens of thousands of other business owners build their businesses through her personal trainings via the Rich Mom University and RichMomBusiness.com. She has spoken at world wide conventions, authored the Home Business Startup Bible, and is currently a speaker in demand. In between raising 3 girls and building businesses, you can find Renae guzzling Easy Cheese while tripping over her shoelaces.
Rachel Rofe'
Author and Entrepreneur
Rachel Rofé is a multiple bestselling author that's been featured in Entrepreneur, Woman's World, and Fox News. Since she began Internet marketing in 2006, she's developed over 30 products, 40 Kindle books, and bought and sold companies with as many as 120+ employees. She speaks nationwide about copywriting, book creation, outsourcing, and product creation. And her favorite part: she does all of this while living the "internet lifestyle", traveling the world and having fun.
Anna Levina-Zubarev
Social Media Preneur
A recent million-dollar earner in her primary online business, Anna also is a Social Media Preneur who is Passionate about Social Media. She's been Named amongst Top People to Follow on Pinterest. Her Pinterest Boards are filled with insight and tactical solutions for any Social Media Marketer. She is also amazingly visual with 2 of her Instagram Accounts where she gives lots of Inspiration and Educational Posts on How to Gain Following on Instagram. Anna is also a full-time Internet Marketer, Mom of 2 amazing kids, retired from the Corporate industry and looks always at things from the Bright side.
30 Day – Money Back Guarantee, 100% No Risk
I am so confident that you will love this training and software that we are willing to offer you an unconditional 30-day money back guarantee.
With Pincredible Marketing  you can try us out for 30-days, 100% risk free, to experience for yourself the true passion and support that we give to our customers.
REAL FEEDBACK FROM REAL STUDENTS
Lisa Deveraux has helped  me with optimizing my Pinterest account  and has gone beyond my expectations in delivering helpful advice. She has also helped with other areas of my Social Media Campaigns. I  am looking forward to continuing to work with  Lisa and the Pincredible Marketing  team to grow my online presence and my business.
Sharon Pohl
Fabulous! Just what I needed to connect on a great scale. Thank you Lisa, Awesome job and so quick!!! Blessings K
KTaylor Messenger
The Price is Increasing Act Now!
Get Pincredible Marketing Right Now
Access to 30 of High Quality Training Videos
$249 Value
Market Niche Case Studies
$129 Value
Access to 4 BONUS Interviews by Industry Top Pinterest Experts
$99 Value
Access to a Community of like-minded Entrepreneurs online
$100 Value